Business Area Wind
Vattenfall continues to be a leading player in the offshore wind power industry as well as one of the leading companies in onshore wind power in Europe, especially in Denmark and the Netherlands.
We operate a portfolio of more than 1,100 wind turbines with total installed capacity of approximately 3.3 GW across five countries. In 2019 we continued our focus on solar power (PV) technology and battery storage. We now operate 30 MW of solar power comprising a combination of decentralised and large-scale projects and have installed 30 MW of battery capacity.
Strategy
Accelerated renewables growth is key to achieving a sustainable energy system and unlocking the climate benefits of widespread electrification of society and ultimately reducing CO2 emissions. We want to be a leader in the renewables transition through construction and operation of onshore and offshore wind power and to achieve a leading position in solar power in the near future. At year-end 2019 Vattenfall had 3.3 GW of wind and solar capacity in operation plus an additional 3.9 GW at advanced development stages. Based on the resulting portfolio of almost 7 GW in operation by 2023, Vattenfall is profitably growing at a competitive pace within renewables. By 2021 we aim to secure additional on- and offshore wind power as well as solar growth options of 3 to 5 GW that will be built after 2023. To achieve this ambition and succeed in an increasingly competitive market environment, the following focus areas have been identified for the Wind operating segment:
Further strengthen the project pipeline by acquiring project development rights or entering into joint development agreements
Be a leader in Levelised Energy Cost (LEC), delivering the first new off- and onshore projects without subsidies
innovate in operations and maintenance and keep focus on digitalisation of our entire value chain to reduce costs and improve availability
Use the potential of combining solar, wind and battery technology for renewable hybrid power plants and to a greater extent decouple the delivery of electricity from the time of production
More about Wind
Read more about Business Area Wind in the latest Annual and sustainability report.
Key data
| | | |
| --- | --- | --- |
| | 2019 | 2018 |
| Net sales (SEK million) | 13,492 | 11,852 |
| External net sales (SEK million) | 6,578 | 5,726 |
| Underlying operating profit1 (SEK million) | 4,155 | 3,747 |
| Electricity generation (TWh) | 9.52 | 7.8 |
| Investments (SEK million) | 9,245 | 5,626 |
1 Operating profit excluding items affecting comparability.
2 The value has been adjusted compared with information previously published in Vattenfall's year-end report 2019.
Related content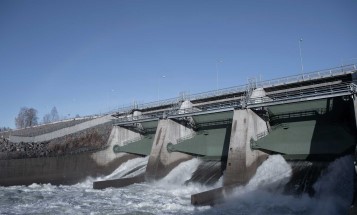 Vattenfall is one of the largest producers of fossil-free electricity in Europe.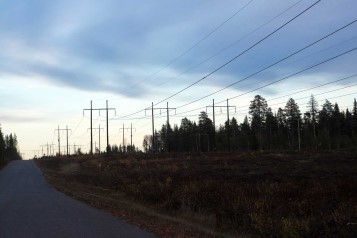 Our Distribution business owns and operates electricity distribution networks in Sweden an...
See also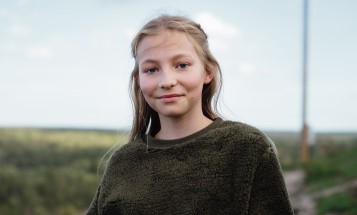 We have decided to make the biggest leap yet to reduce the impact of climate change.