Vattenfall in South West Scotland
Quantans Hill Wind Farm Proposal
Vattenfall is exploring the potential of Quantans Hill Wind Farm, a site around 2km north east of Carsphairn in Dumfries and Galloway now comprising of 14 turbines to a maximum tip height of 200m.
Our goal is to build the best wind farm we can, one that strikes a balance between the need to generate more renewable energy to decarbonise our homes and businesses; the aspirations of local communities, and the protection of wildlife and the environment. To achieve this, our scheme design is undergoing rigorous review prior to submission to planning.
Since publishing our initial plans in June 2020, and as part of Vattenfall's comprehensive design process, extensive environmental data and local feedback has been gathered and fed into the design process. This has resulted in a refined scheme layout (Design Iteration 2), sensitive to visual impact, heritage assets and natural habitats.
Read on, and visit our Virtual Exhibition, to find out more. The proposals remain under review, and we will continue to gather local feedback throughout summer and autumn of 2021 before finalising the plans and submitting them to planning.
Click here to watch a video of our Community Online Event where we discussed the updates to the wind farm design and size, and answered questions from the local community.
To submit your questions and comments, please use the feedback form at the foot of the page or get in touch at quantanshill.windfarm@vattenfall.com.
Located on upland grazing and new commercial forestry plantation, the site has long been identified as suitable for wind power generation and has been subject to previous proposals by other developers. Vattenfall believes that there is now potential to significantly improve on these earlier designs.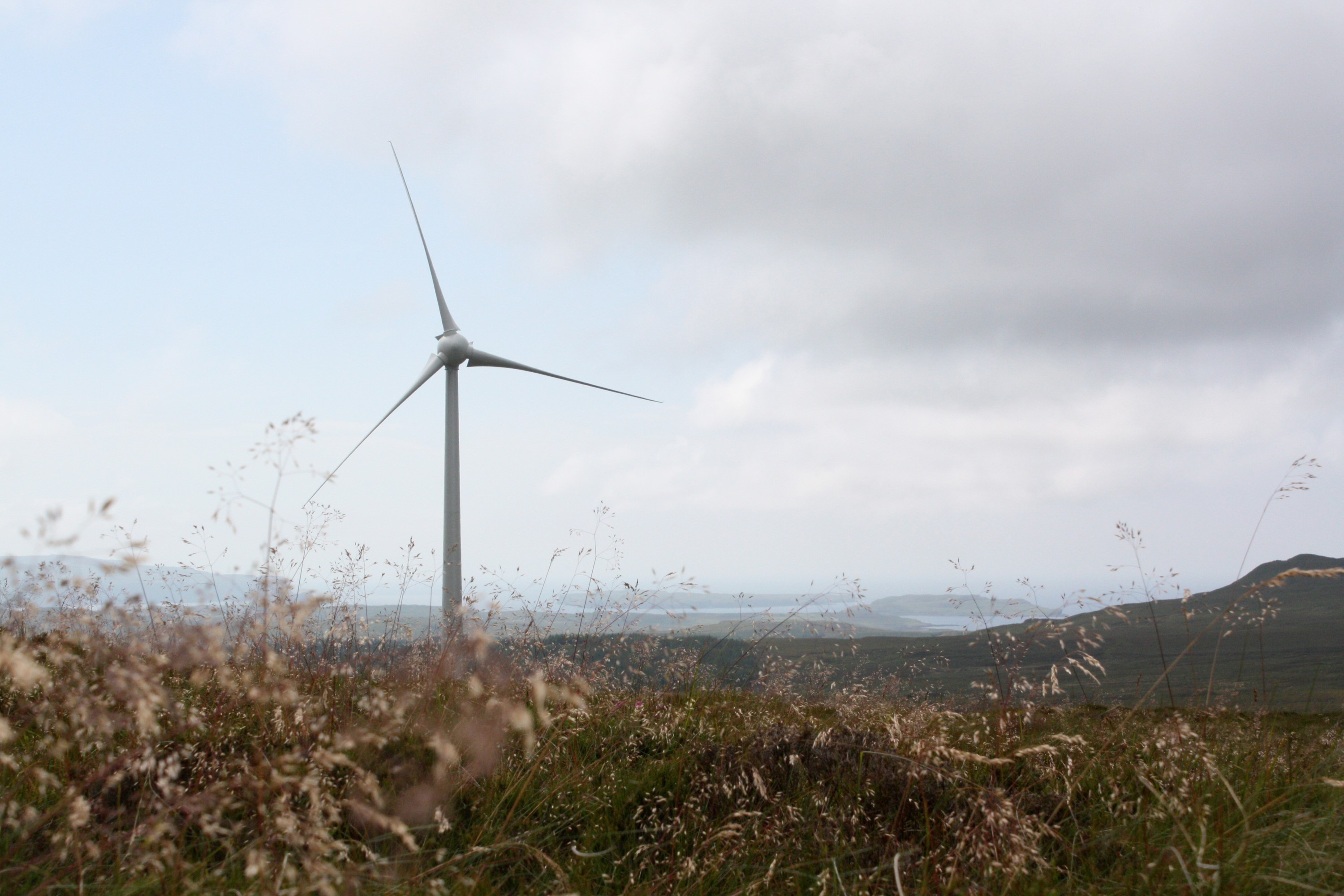 Design Iteration 2 (May 2021)
This map shows the area we are looking at developing and marks the proposed location of the 14 turbines.
Refining our proposals
Vattenfall's initial proposals for Quantans Hill Wind Farm consisted of 21 turbines of a tip height of up to 250m. That design was based on what we knew about the site's capacity and known constraints such as slope, distance from water courses, known areas of deep peat, public water supplies and radio communications links.
As part of Vattenfall's comprehensive design review proces, over the past year, detailed environmental studies have greatly enriched our knowledge of Quantans Hill, and this, combined with feedback from the local community, has enabled Vattenfall to design a better, more sensitive wind farm layout.
Key changes to scheme design include
Fewer turbines, down from 21 to 14;
Turbine height reduced from up to 250m to no more than 200m;
Turbines with most significant visual and noise impact removed;
Cumulative impact mitigated by removing turbines closest to nearby developments;
Water courses and private and public water supplies protected by relocating turbines or proposing to put in place enhanced pollution control;
Turbines relocated to protect peat, natural habitats and archaeological assets.
Evolution of the site design
View a short video animation showing the evolution of the site design.
By reducing the scale of Quantans Hill Wind Farm, we believe the development will have a significantly reduced impact on the landscape and visual setting, whilst still offering:
an effective and efficient location to help Scotland and the UK proceed towards a fossil fuel free future;
millions of pounds in community benefits for the local area over the projects lifetime;
significant socio-economic benefits through Vattenfall's investment in south west Scotland;
an opportunity to protect and enhance archaeological assets and natural habitats in and around the site;
responding to the community's requests to improve recreational access to the hills;
reduced impact for those living closest to the wind farm;
incorporated key lighting features to meet aviation safety requirements whilst mitigating the impact on the night sky.
Read our FAQs document to find out more about our proposals.
Online Discussion: We have hosted a number of online sessions for local people. To watch the video of our latest session, please click below
Quantans Hill: community update 26/8/21
Your community benefits 
If approved, Quantans Hill will generate significant benefits for local communities – worth an estimated £13 million over 30 years*
Vattenfall's ethos emphasizes working closely with local people to bring lasting, sustainable value to the communities which host our developments, and at Quantans Hill we are keen to explore a flexible strategic approach with the capacity to tackle ideas which require big, upfront investment. To this end, we have commissioned a Community Development Strategy to help identify key issues and strategic objectives for the local community.
Following initial research and consultation with key stakeholders and survey of the broader community, a Community Development Strategy has been proposed for Quantans Hill Wind Farm and can be read here. We will return to discuss the next stage for the Community Development Strategy with the community following a planning decision by Scottish Ministers.
*based on current Scottish Government guidance, scheme design, and expected project lifetime
Why wind power?
Scotland has set its goal to reach net zero by 2045, and renewable energy projects such as this will provide the platform for the decarbonisation of homes, businesses and transport needed to reach this ambition. Onshore wind can make a significant contribution, and we can deploy more powerful turbines than ever before.
Onshore wind is now the cheapest way to generate electricity of any kind. Across the UK, there is already around 14GW of onshore wind built and it is now one of the cornerstones of the UK electricity mix. It is estimated that by 2030, 30GW of onshore wind will be required to meet our climate targets at the lowest cost to the consumer.
Onshore wind also brings benefits to host communities and the broader economy. We will offer a community investment package in line with Scottish Government guidance for local communities to invest in the priorities which matter to them. Across the economy, there are many opportunities for Scottish businesses to get involved. Vattenfall estimates that 70% of our onshore wind expenditure has been spent with British businesses, ranging from environmental studies and civil engineering through to site security and catering. If you think your business could supply these projects, please let us know.
Maximising socio-economic opportunities for South West Scotland
As part of our strategic approach to South West Scotland, Vattenfall is committed to maximising opportunities for local jobs, skills and businesses.
Vattenfall is a key partner in enabling the UK to reach net zero, and a significant investor in Scotland. Currently, we are building South Kyle Wind Farm to the north of Carsphairn, a 50 turbine development employing and supporting many local jobs and businesses. Elsewhere in south west Scotland, we are also developing proposals for a wind farm at Whiteneuk, north of Corsock. Together with our plans for Quantans Hill, Vattenfall recognises the potential for south west Scotland to become a green energy hub and unlock the economic potential of the area.
To achieve this, we strive to not only buy local wherever feasible, but to create opportunities for individuals and businesses to become part of the green transition economy. Our projects work with local schools and colleges to support careers development, and with employability teams to identify and support upskilling for both current and future opportunities.
We also proactively seek out local business and enterprises who can help us build our wind farm, and celebrate those who do. Read more about this and meet some of businesses helping us build South Kyle Wind Farm, here.

Read more about our proposals and our commitment to protecting natural habitats, heritage archaelogy; reducing impact for our nearest neighbours and keeping aviation safe at our online exhibition.
What's next?
This current iteration of the design proposals may evolve further prior to Planning. Should they do so we will publish the details here.
In the meantime, Vattenfall continue to welcome feedback, comments, questions and suggestions, so please get in touch either via the feedback form below or direct to quantanshill.windfarm@vattenfall.com
Scoping Report
In June 2020, we submitted our scoping report for Quantans Hill Wind Farm. This set out our initial plans (now superseded by the refined plans described above) and how we would go about assessing them. The report is available to view in the links below.
See also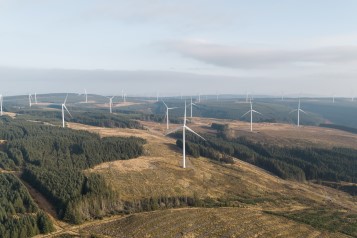 Whiteneuk Wind Farm proposal is an onshore wind farm project in South West Scotland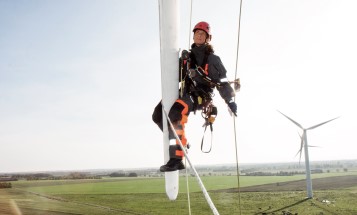 A regional approach focused on communities, opportunities and a fossil fuel-free future.