Kul
Vattenfalls mål er at være fossilfri inden for én generation og netto nul-udledende inden 2040.
Vi har udfaset en meget stor del af kul som brændsel, efterfulgt af naturgas.
En vigtig del af Vattenfalls strategi er at reducere vores egne CO2-udledninger. Vi investerer i udbygning af vedvarende energiproduktion, først og fremmest vind- og solenergi, samtidig med at vi hjælper vores kunder og leverandører med at reducere deres CO2-udledninger ved at tilbyde klimaintelligente løsninger.
Det første store skridt i afviklingen af kul i vores aktiviteter var frasalget af de tyske brunkulsaktiviteter i 2016. Det reducerede Vattenfalls årlige CO2-udledninger fra over 80 millioner tons til omkring 23 millioner tons, samtidig med at der blev frigjort ressourcer til at øge indsatsen inden for vedvarende energi. I dag anvender vi ikke længere brunkul i vores aktiviteter.
I 2019 blev vores sidste kulfyrede kraftværk i Holland, Hemweg 8 tæt på Amsterdam, samt kulkraftværket Reuter C i Berlin lukket ned. Fjernvarmeaktiviteterne i Hamborg blev overdraget til byen Hamborg i 2019, da byen besluttede at tilbagekøbe sine varmeaktiviteter fra Vattenfall, herunder nogle få kulfyrede termiske kraftværker.
Ved udgangen af 2020 stoppede Moorburg-kraftvarmeværket i Hamborg den kommercielle produktion, der var baseret på stenkul, tidligere end planlagt. Anlægget blev holdt i reserve frem til den 30. juni 2021, så det kunne benyttes ved eventuelt behov for stabilisering af elnettet. Det blev derefter lukket helt ned.
Det næste skridt i reduktionen af Vattenfalls CO2-udledninger vil være at udfase stenkul, som i dag kun benyttes i vores varmeaktiviteter i Berlin. I samarbejde med byen Berlin har Vattenfall udviklet en plan for frem mod 2030 at udfase stenkul, der stadigvæk bliver anvendt i to kulfyrede kraftvarmeværker i byen.
Vattenfall ejer og driver i øjeblikket to kulfyrede kraftvarmeværker i Berlin i Tyskland:
Reuter West
Biomassesamfyrede Moabit
Sourcing af kul
Vattenfall har indført en risikoscreeningsproces for vores kulleverandører for at kunne tage velfunderede og faktabaserede beslutninger om, hvorvidt vi skal købe kul fra en leverandør eller ej.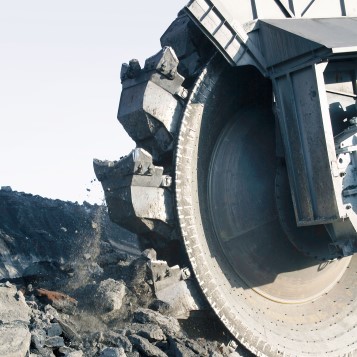 Eksempler på Vattenfalls tiltag for at opnå klimaneutralitet
Som en del af omlægningen frem mod klimatneutralitet arbejder Vattenfall aktivt på at reducere CO2-udledningerne fra vores produktion. Den allerstørste del af Vattenfalls CO2-udledninger stammer fra varmeaktiviteterne, primært i Berlin.
I samarbejde med byen Berlin erstatter vi kulkraftværker med moderne, gasbaserede varmekraftværker eller med anlæg, der anvender biomasse og affald som brændsel. Ved hjælp af en række tiltag er det lykkedes Vattenfall at halvere CO2-udledningerne sammenlignet med 1990-niveauet, og tre år før planlagt, i 2017, blev målet for den klimaaftale, der blev indgået med byen Berlin i 2009, opnået. Det er muligt at udfase kul i Berlin senest i 2030.
I 2019 blev det stenkulsfyrede termiske kraftværk Reuter C afviklet, og Europas største kraftvarmeværk blev taget i drift ved det nærliggende Reuter West. Det gør det muligt at integrere vedvarende energikilder i fjernvarmesystemet, da elektricitet fra vind bruges til at producere varme, der ledes ud i fjernvarmenettet.
Se også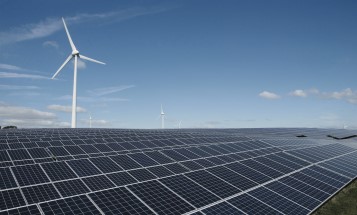 Vattenfall udfaser fossilbaseret produktion og investerer i vedvarende energi.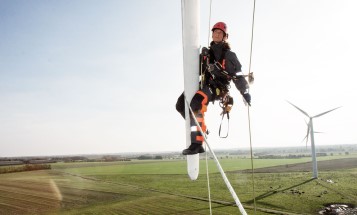 Vattenfalls to forretningsområder i Danmark hedder Produktion og Energy Trading.