Minska industrins koldioxidutsläpp
Storskalig produktion av hållbart syntetiskt flygbränsle
Vattenfall, SAS, Shell och LanzaTech ska undersöka processen för storskalig framställning av världens första hållbara syntetiska flygbränsle med LanzaJetTM-tekniken "Alcohol to Jet". Försöken sker i Sverige. I stället för att använda nyproducerat material för produktionen ska det syntetiska flygbränslet framställas av fossilfri el och återvunnen koldioxid från fjärrvärme.
Målet är att en ny produktionsanläggning ska framställa upp till 50 000 ton syntetiskt flygbränsle per år, förutsatt ett framtida investeringsbeslut. Det syntetiska flygbränslet (kallas även elektrobränsle) ska tillverkas av fossilfri el och återvunnen koldioxid med den så kallade Alcohol to Jet-tekniken. Systemet har utvecklats av LanzaTech och det amerikanska energidepartementets Pacific Northwest National Laboratory (PNNL). Vid full produktion skulle anläggningen kunna förse SAS med upp till 25 procent av bolagets globala behov av hållbart flygbränsle på 2030-talet.
En gemensam undersökning har visat på gynnsamma förutsättningar för projektet och alla partnerföretag vill nu gå vidare med djupanalyser. Man har som ambition att driftsätta den nya produktionsanläggningen någon gång 2026–2027. Det är tänkt att anläggningen ska uppföras bredvid Forsmarks kärnkraftverk eftersom det där redan finns en nätanslutning med tillräcklig kapacitet för att leverera svensk fossilfri el.
Elektrobränsle för flyget minskar utsläppen
Elektrobränsle betraktas som ett hållbart flygbränsle eftersom de enda komponenter som används för framställningen är fossilfri el, vatten och återvunnen koldioxid (i stället för fossila råmaterial). Elen används framför allt för att producera vätgas genom elektrolys som tillsammans med koldioxid kan konverteras till etanol och därefter till elektrobränsle för flyget.
Koldioxiden kommer från ett fjärrvärmeverk där den avskiljs i stället för att släppas ut och används därefter för elektrobränsleproduktion. Detta kallas för avskiljning och användning av koldioxid (CCU – Carbon Capture Usage). När flygplansmotorerna sedan förbränner elektrobränslet släpps den infångade koldioxiden ut i atmosfären efter att ha använts en andra gång.
De råmaterial som ska användas är fossilfri el från det svenska elnätet samt koldioxid från Vattenfalls värmekraftverk i Uppsala där ungefär 200 000 ton koldioxid kan samlas in varje år. Den här formen av produktion innebär att de fossila råmaterialen stannar kvar i jorden och att i princip ingen ny fossil koldioxid släpps ut i atmosfären, vilket sker vid konventionell bränsleproduktion i råolje- och naturgasraffinaderier.
Dagens flygplan är certifierade för användning av högst 50 procent hållbart flygbränsle (till exempel elektrobränsle) medan återstående del utgörs av konventionellt flygbränsle. Planen är att framställa 50 000 ton hållbart flygbränsle varje år vilket i dagsläget motsvarar ungefär 5 procent av Sveriges totala flygbränslebehov och 20 procent av behovet 2030. Det står klart att koldioxidutsläppen minskas avsevärt när flyget drivs av elektrobränsle (syntetiskt flygbränsle) i stället för fossilt bränsle, men det finns ännu inga exakta specifikationer av minskningen.
Relaterad information
Vi tar fram innovativa lösningar för att minska koldioxidutsläppen genom fossilfri vätgas.
Se även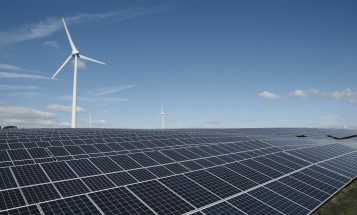 Vattenfall håller på att fasa ut sin fossila produktion och investerar i förnybart.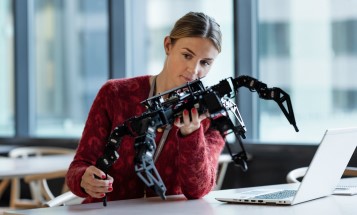 Vi tar fram innovationer för att göra det möjligt att leva fossilfritt inom en generation.